Build-a-Train
With each release, RailSmith will bring passenger cars from across the spectrum of North America's railroads, with the goal of building entire trains over a period-of-time.  It is our plan to release cars that might be for a specific train, but you can use these cars as you see fit, as did the railroads.
Production plans are grand, but we believe they are also achievable.  We do not have the capabilities to release an entire train at once, but being able to focus on one release (two-or-three cars at a time), we can build a train over time.
What People are Saying...
"Magnificent!"
Received my 'Hudson River' - magnificent! Can't wait to get more! - JF
"No words!"
There are no words to describe how great these look! Well done!! - JK
"Beautiful!"
Great job Lowell!! They are beautiful! - GV
"Pleased!"
I hope everybody that ordered these cars are as pleased as I am! - KD
"Thank you!"
The new RailSmith cars are beautiful! Thank you for bringing these cars back to the market, for your commitment to quality and attention to detail. I cannot wait for the next releases! - DK
RailSmith Announcements & Related Articles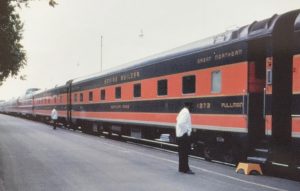 I have found it useful to have a visual aid when it comes to passenger train consists, so when it came time to build a chart for some of the trains I plan to build in RailSmith, I found it fun and challenging. As seasons and years pass, changes would come to how a railroad…