New N scale model is in production!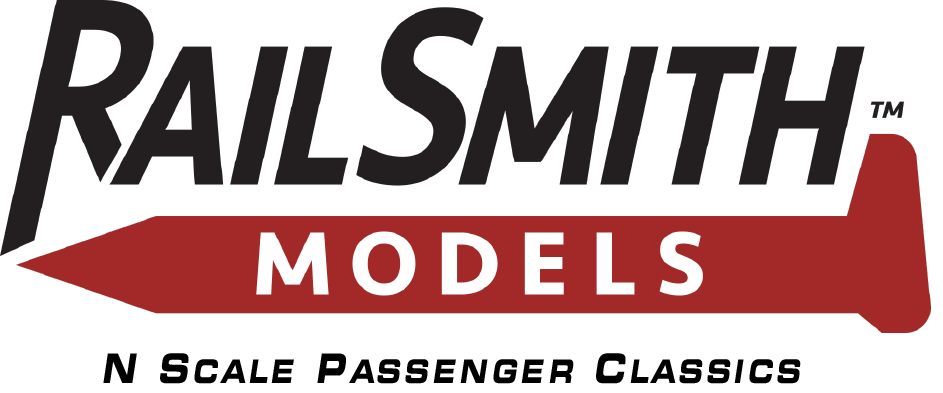 Our 'newly tooled' Coach, is a Pullman-Standard car that follows the plan 7510. We are very excited to bring this car that has never before been produced in N Scale. This coach was seen in several paint schemes and will offer a nice variety to the N Scale modeler and the trains you are building.
Both skirted and un-skirted versions are being made and will be offered where appropriate. This coach, or 'Chair Car' as some railroads called them, will feature all the great detail that you enjoy on the other RailSmith cars, such as sprung diaphragms, working knuckle couplers, metal wheels, electrical pick-up, accurate color decoration and road numbers or road names.
The first release will be arriving in January 2021. In that first release, the Northern Pacific, Great Northern, and Spokane, Portland & Seattle painted versions are Pullman plan specific with the Union Pacific and Southern Pacific versions being close, or 'Classic' versions of those cars. Photos and reference material are provided on those item web pages for you to refer to. We are starting with both the un-skirted version as well as the skirted version in the first release.
North Coast Limited: It was important to us to select a car that was both unique and had never been done before. Also, that they were used on this great train, a train that has never been produced in N Scale until now! It is very exciting these cars were part of the first streamlined North Coast Limited in 1947. They also served on other NP trains such as the Mainstreeter, the Alaskan, and the Coast Pool trains, #407 and #408, which ran between Portland and Seattle. Many of them also lasted to Amtrak in 1970.

These cars are in production now and being the 'first' newly created RailSmith cars, are expected to be a nice addition and big success to the line. We appreciate your vote of confidence as the 'Build-A-Train' concept continues to roll with other new cars already in the works. We hope you enjoy the journey as we build trains, one-car-at-a-time!
Paint Scheme Plans to look for:
(click the links to reserve yours)
Great Northern – Empire Builder, also Big Sky Blue
Illinois Central
Northern Pacific – Loewy 'Two-Tone' Green, also 1947 'Pine Tree'
Spokane Portland & Seattle – Broad Stripe, also Empire Builder as well as Four Stripe.
Union Pacific – Yellow & Gray , as well as maybe the 'Challenger' scheme.
Southern Pacific – Yellow, Maybe General Service 'Silver & Red'

Amtrak, as some lasted until then. Is anybody interested in Amtrak?