We have selected and begun production on our latest RailSmith N Scale model – a new duplex sleeper!

As railroads entered the 'Streamline Era', sleeping cars were developed that had a variety of accommodations all in the same car. These were a popular choice in this time of expansion. Pullman-Standard led the way with the 4119 floor plan. There were several other plans that used the 'duplex' design, with the differences being what end of the car the vestibule was on or if there was a porters accommodation or not. Plan 4119 has eight duplex roomettes, six regular roomettes, three bedrooms and one compartment, these cars were ordered by the Northern Pacific for their new 'Streamlined' version of the North Coast Limited. Check out this image to see how the duplex design works.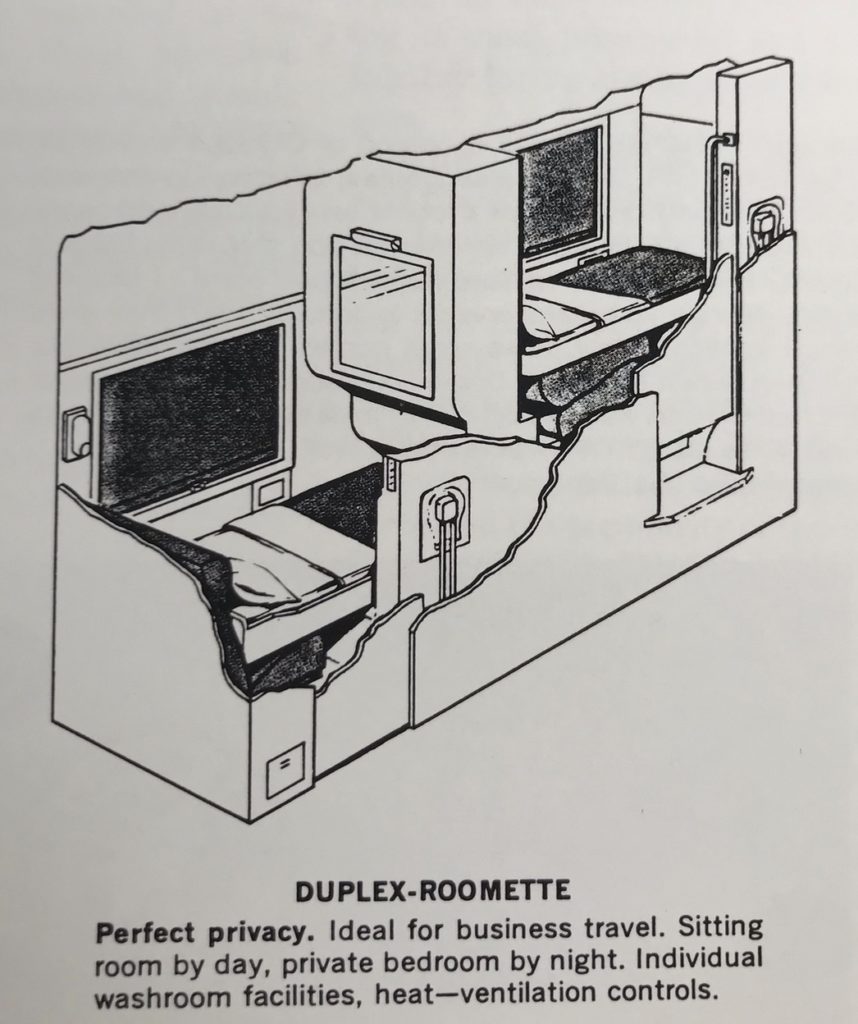 Great Northern selected two different Duplex plans for their 1947 Empire Builder. Plan 4108 had 16 duplex roomettes with four double bedrooms. This plan is easy to spot as there are many more rooms (windows) with the staggered pattern. Plan 4107 had four sections, eight duplex roomettes and four double bedrooms. In 1950 they selected Plan 4181 which had seven duplex roomettes, four sections, one compartment and three double bedrooms. Both of these were built by Pullman-Standard and similar to the 4119 plan. How fun is this GN advertisement for the Duplex Roomette, 'only $2.13 more'!?!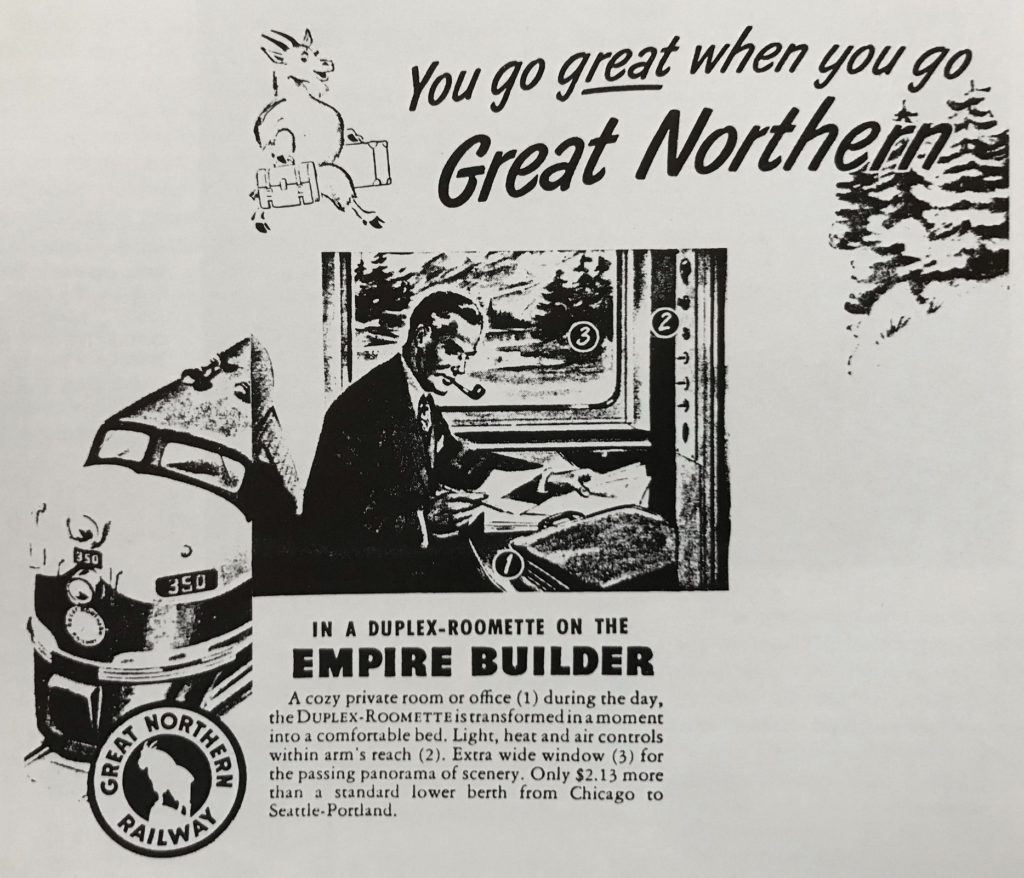 All said, we did our research, and selected to model a popular plan not done before. We are very excited to bring this newly tooled car to our models of the Empire Builder and North Coast Limited trains. Other appropriate schemes are also planned.
It is interesting to note, the other streamline cars for the 1947 North Coast Limited train were: Baggage, Mail-Dormitory, Coaches, Lounge and Diner. These were added to existing heavy-weight sleepers, baggage and lounges to complete the train. Even though this 1947 consist contained heavy-weight cars, it was called a 'Streamlined' train as it spoke to the cutting edge best-of-the-day. See NP Company ad photo of 1947 NLC in station.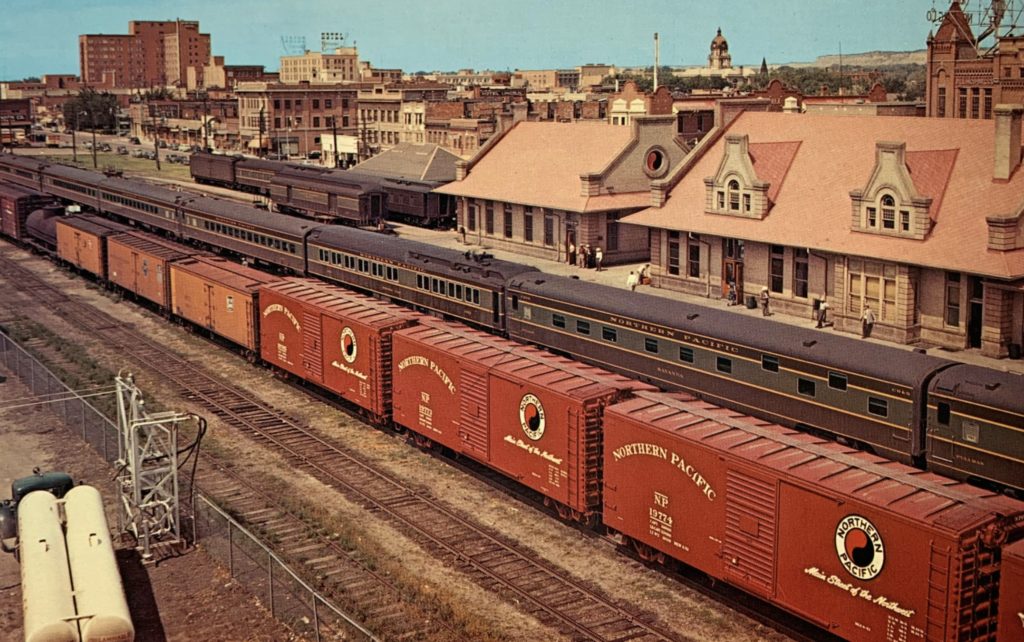 The 4119 Duplex Sleepers lasted to Amtrak and beyond, some going to work train service before the end of their usefulness.