Great Northern's 'Western Star'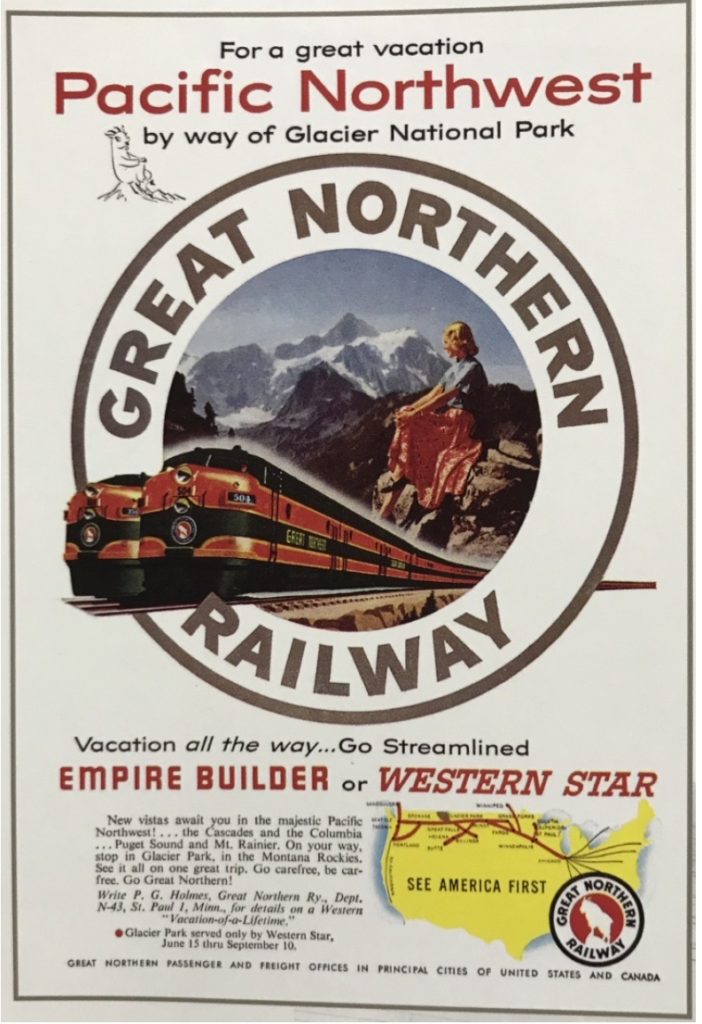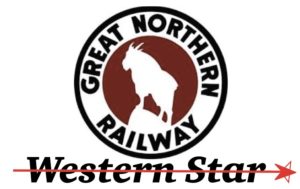 Operation of the Western Star began in 1951 as a secondary train to the GN's crack train, The Empire Builder.
The success of the Empire Builder led the GN to order all new equipment for this popular train. With the new equipments arrival, much of the original 1947 builder was assigned the new train, the Western Star.
In 1955, the Western Star was combined with train 27-28 the 'Fast Mail'. Crews referred to the 'Western Star' as the 'Mail Train', which it was.
The photo below shows the Western Star in St.Paul in 1969. You can see what a colorful train it was in the last years of the Great Northern. To add to those colors, it was the Western Star that usually had the extra 'tour' sleepers that came west to see the National Parks! Think L&N blue, Pennsy tuscan, Frisco red, B&O Blue and gray. We have photos of these cars on this train which adds to the fun of modeling this train! Yes, it really happened, and was common in the summer of course, with the train often running in sections. The book by John Strauss, 'Great Northern Post War Passenger Trains' by Four Ways West is loaded with consists and stories.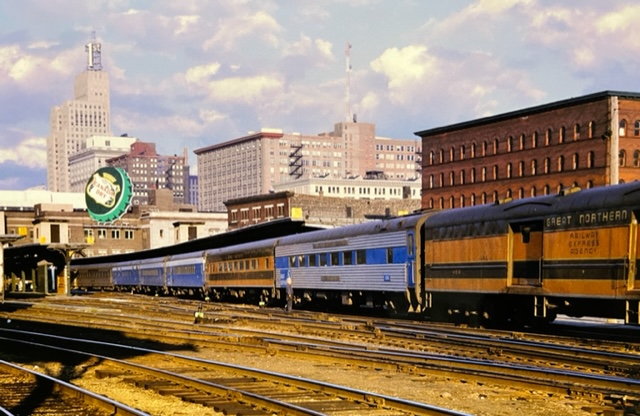 The Empire Builder was the only GN train with that train name in its lettering board. All other trains such as: Badger, Red River, Gopher and Western Star, simply has Great Northern in the lettering board of those cars.
Thus our listing of cars RailSmith will produce, having GN in their lettering boards, could be used on any other GN train, and with Big Sky Blue, you can choose any GN era!  But you GN folks know that.
Need some heavy-weight Great Northern baggage cars? Follow this link to see what we are doing with our friends at Wheels of Time!
See America First!
Showing all 10 results