Florida East Coast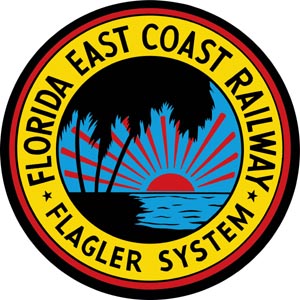 Since we are building several trains that travel to Florida, the time has come to set this page as a marker of all 'Florida East Coast' trains we are producing at this time.
Here is a chart of several of those trains showing the different lines that were a part of this trains.
The Consist Charts shown here, you will also find elsewhere on our website, brought together here as FEC is the common thread with all of them.
Two points of interest about the FEC: 
Their streamline (four axel) cars were always silver with black trucks and under-frames. The two exceptions were the City of Miami painted coaches and the early years of the South Wind when the Fleet of Modernism scheme was applied to coaches.

In case you did not know, the FEC still runs the same rails today!
Showing all 8 results