The 6464 Collector Series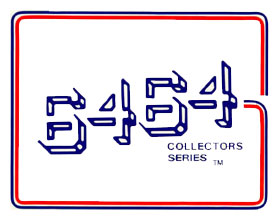 In the 1950′s and 60′s, most Lionel train sets included a boxcar. The common number '6464' was printed on every car, regardless of the road name, and these cars have become a highly collected series for Lionel lovers throughout the world.
We commissioned Micro-Trains to reproduce these cars in N scale. We chose Micro-Trains because they are a company that, like Lionel, is a major brand name of trains that are both "collected and operated".
This series began in 1995 and was projected to take seven years based on releasing six cars each year. The series was completed in 2002, as expected.
All cars were produced using the Micro-Trains 20,000 body style.  At the end of the series, several "customer appreciation" sets were produced (shown at the bottom of this page). Three locomotives and a caboose were released in conjunction with this series.
Showing 1–16 of 35 results