Alaska Railroad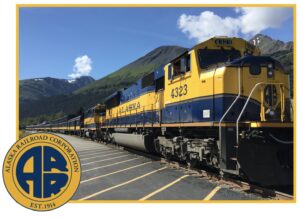 Since the completion of the main line in 1923, the Alaska Railroad (ARRC) has grown into a full-service freight and passenger railroad, connecting ports and communities to the metro hubs of Anchorage and Fairbanks.
ARRC provides year-round rail transportation services throughout Southcentral and Interior Alaska. Routes traverse miles of remote and wild landscapes, safely bringing millions of tons of cargo and nearly a half-million passengers to railbelt destinations each year. The Alaska Railroad operates a regularly-scheduled public transportation service connecting Alaskans and visitors to communities from Seward to Fairbanks. Passengers gain access to remote regions and areas off the road system, and to public land treasures including the Chugach National Forest and Denali National Park, which are visited by hundreds of thousands of people annually.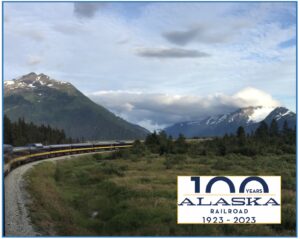 Rich in frontier spirit and local knowledge, the Alaska Railroad is an enduring Alaska icon, offering an exceptional way to travel and see Alaska.
RailSmith is proud to add the Alaska Railroad to our Build-a-Train program. There is no other railroad in the United States that can compare to the ARRC! And if that is not enough, you can ride it today!
Showing all 2 results