Bringing the Baggage Cars to Your Trains
RailSmith is excited to announce that we are working with Wheels of Time to bring you the very best Head End cars for our Build-a-Train series of train consists!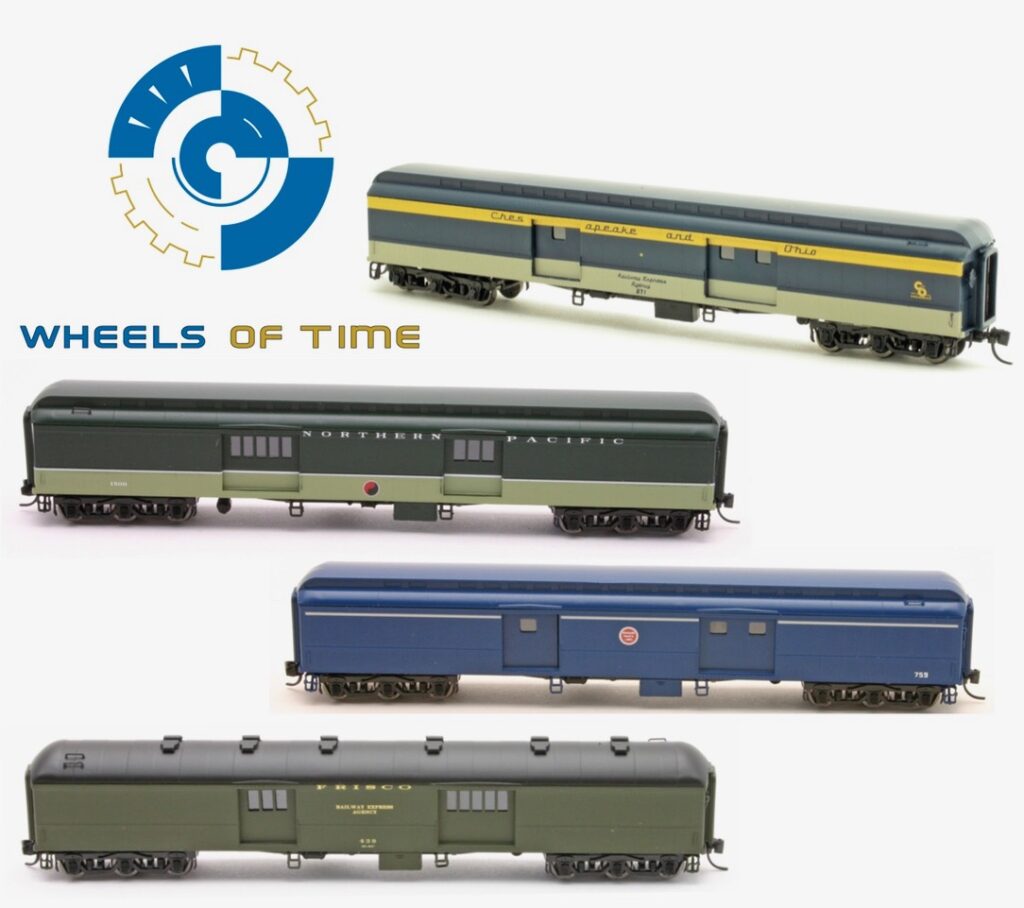 Pressed with the issue of needing heavy-weight Mail & Express Baggage cars, we have made an agreement with, in our opinion the best HW baggage cars in N Scale, Wheels of Time.  It was either this, or we would have to tool up our own new models. Why should we do that, because we do not think we can improve on the amazing Wheels of Time model.
Over the next several years we are commissioning Wheels of Time bring to the marketplace cars that we all need for our trains. You will find most of these in our RailSmith Consist Charts.

Orders will be direct to Wheels of Time and will be similar to how we do it at RailSmith. You will order direct from their web site.  Here is a link to that special RailSmith-Wheels of Time page. You will place your order in advance to assure your delivery. These special cars will only be sold direct to consumer.
We will be working very closely with them to match colors, fonts and the details that you have come to appreciate from RailSmith.
We are looking forward to working with Wheels of Time to help fulfill our need for more great trains!