NS Office Car Special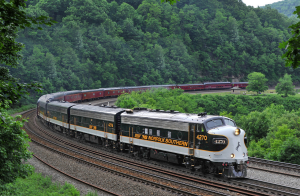 Norfolk Southern's "Office Car Special" is really one of the most beautiful passenger trains on the rails today.  It is truly irresistible to model!  As with the other special runs like this that I have done, the windows will not match exactly but the paint and lettering will. These cars are paint matched from actual paint from the Altoona Shops.
Many of these cars look impossible to do, so we will do what we can that is real close.  It looks like about 12-15 cars at this time of launching.  As usual, all of these future cars will always be based on interest. Already planning a A-B-B-A set of power!
Happy Rails!
Showing all 16 results