Streamliner - 'City of San Francisco'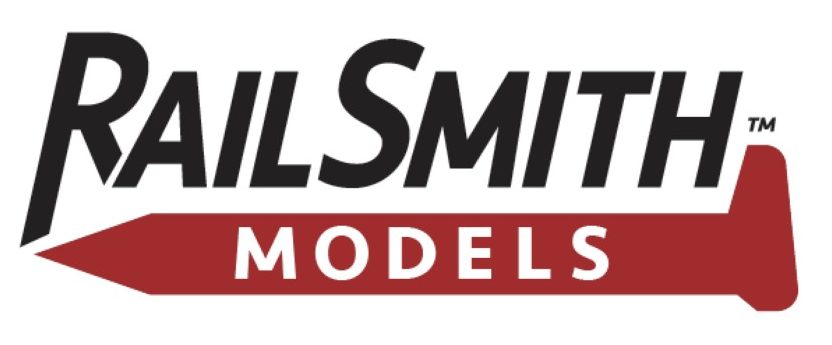 Streamliner – 'City of San Francisco'
ESPEE trains 101 & 102 Between Chicago & San Francisco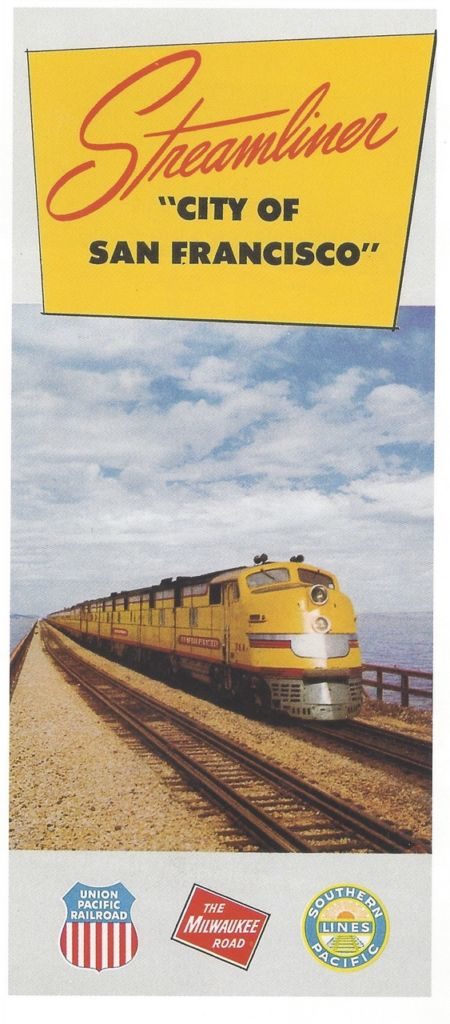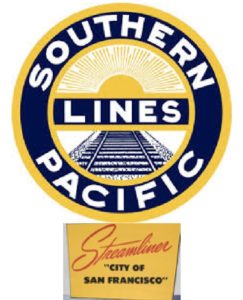 The Southern Pacific (shortly abbreviated ESPEE) ran this train in joint-service with the CNW and the Union Pacific as one of UP's Overland 'Streamliners'. In October 1955 the Chicago and North Western dropped the train, and the Milwaukee Road 'picked up' that portion of this transcontinental run until its end in 1971.
RailSmith releases for this train will be the many cars, in as many colors, that were assigned to the COSF and San Francisco Overland.  While the UP insisted on an all yellow and gray train, the ESPEE did not care what they were painted, but rather what the seating or room configuration was. The train did run in primarily yellow and gray units the 1960's. Besides the UP's Armor Yellow & Harbor Mist Gray, you will see ESPEES' General Service Silver & Red, Two-Tone Gray and maybe some Daylight-colored cars. This colorful eclectic consist is one of my favorites, having lived in Sacramento when I was young.
RailSmith's cars are intended to compliment Kato's COLA set to help you create the 'City of San Francisco'  by producing ESPEE's cars for that train.
Several other roads assigned sleepers to the COSF and the San Francisco Overland. The Two-Tone-Gray NYC 'Pullman' cars here were two of the 'RIVER' Series that were two such cars.
We will also advise power options as they are available.
All Aboard!
---
---
Showing 1–16 of 31 results